Salvaged Jewellery (Senior)
/shop/product/salvaged-jewellery-senior-10610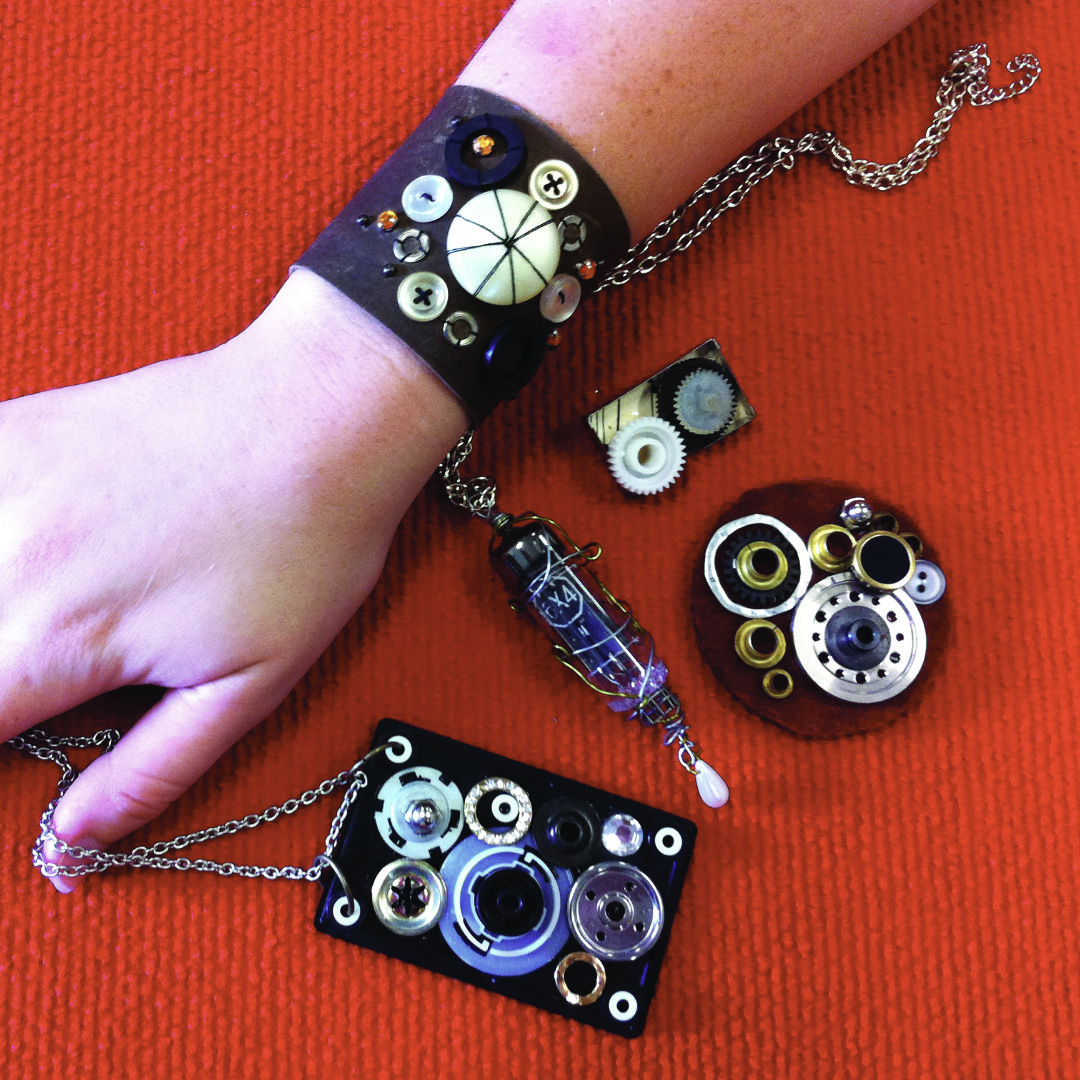 Salvaged Jewellery (Senior)
Wire, lace, hard and soft plastics , card, architectural samples  and electrical components  are provided in the box. From futuristic headpieces  to steampunk necklaces or  recreations of tribal adornments  your imagination is the limit with  this box.

PLEASE NOTE: Our Salvaged Jewellery orders are packed into smaller boxes than the standard to ensure you receive a range of our higher value smaller items ideal for jewellery and personal accessories.
Recommended Curriculum:
Educators who ordered this box made:
Necklaces

Bracelets

Arm cuffs
Didn't find exactly what you were looking for?
We can put together a customised order to fit your needs. Just send us an email.