Welcome to our Mail Order service
RGQ Mail Order curates industrial discards to provide environmentally responsible alternatives to mainstream art craft, STEM and educational supplies to individuals, childcare centres and schools. We design material, activity and themed based boxes to send to your location, and can also ship many of our individual warehouse products.

Head over to the Shop to view our current Mail Order catalog, or click the button below to get in touch about a custom order.

Packed for Pick Up

You can save money and time while still benefiting from our personalised selection and packing process by picking up your Mail Order in store.
For last minute shopping we do keep a small stock of pre-packed boxes in store for immediate purchase.
Material Boxes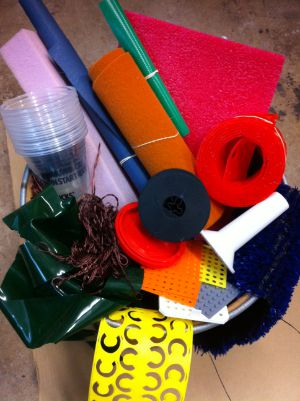 Material boxes are curated to provide a selection of materials from the chosen warehouse section. They provide 'like' materials and encourage exploration of the qualities and properties of the chosen material group.


Activity Boxes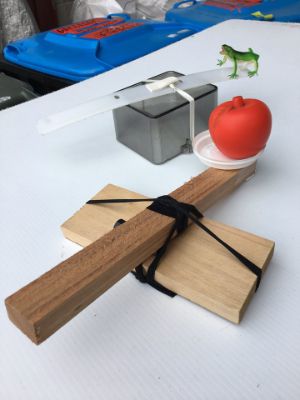 Activity Boxes are curated to provide environmentally friendly materials and instructions to complete the chosen activity.


Loose Parts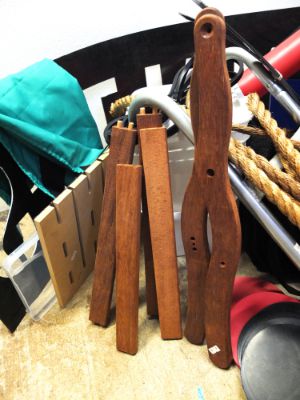 We curate an ever-changing selection of materials that children will be able to move, stack, manipulate and create with to help build their basic invention, divergent thinking and problem-solving skills.


Our loose parts materials have been introduced especially to help early childhood educators implement aspects of the Early Years Learning Framework.


Customised Boxes

We can curate a selection of material for your next workshop or project to meet your aims and budget. Many of the items featured on our Facebook and Instagram sites, or in the monthly "Not J*nk Mail" newsletter, can also be sent by post or courier.
Pricing and Delivery

Orders are packed to order and guaranteed to be dispatched within 2 weeks. Shipping prices are calculated automatically during the checkout process when ordering from our Shop. We also offer invoicing with 21-day payment terms for schools and early learning centres.
Private individuals must pay via Stripe (most cards accepted), credit card over the phone (07 3891 9744, 9 to 5, Monday to Saturday) or Bank transfer before their order will be dispatched.
Please Note
RGQ Mail Order are experts in making do, and substitute like materials to enhance (including special one-off discards) and ensure our boxes include the best materials available in our warehouse as well. Let us know if there are items you would like included.
Our materials will not include print mediums, glue or instruments/equipment required for sewing, weaving or cutting.