Our Warehouse
Our warehouse is brimming with colourful and interesting materials
Warehouse open to the public Monday to Saturday 9 am to 5 pm
Our warehouse is open to the public from Monday to Saturday 9 am to
5 pm. *Closed all Public Holidays.
With a new truckload arriving almost every day, our stock is always changing!
Our materials are suitable for a variety of uses including art and craft, jewellery and costume making, theater and film sets, party decoration, furniture and odd jobs around the home.
Choose to reuse

Not only are our materials available at a fraction of the cost of purchasing new materials, but buying from Reverse Garbage Queensland also helps you to reduce your personal ecological impact.
Book your Group for a Talk & Tour of our Warehouse

You can book a tailored 30-minute Talk and Tour of the warehouse at Woolloongabba, where you will be guided through the warehouse. We talk about how and why the organisation operates within a circular economy (structure, ethos, consensus decision-making and co-operatives), why reuse is different from recycling, how and where materials are collected and sorted, and we show examples of discarded materials, diverted from landfill and put to creative reuse.
A talk and tour by a Reverse Garbage Queensland staff member costs:
$40 / 30 minutes (+ GST & booking fee) per group during weekdays ; and

$75 / 30 minutes (+ GST & booking fee) per group on Saturdays
For a tour to go ahead we require a minimum of 5 people and maximum of 25 . Multiple bookings can be made for the same day if you have a larger audience.
Bookings for a talk and tour of the warehouse are essential . Please contact us here, and include the name of your school or organisation, the number and age group of participants attending and a preferred date and time . If you would like us to tailor the talk to your project, subject or theme, please include a brief description so we can assist you in making your visit a valuable learning experience.
To book a talk and tour of the warehouse, please contact us !
Materials you'll find in our warehouse

The available materials at our warehouse are constantly changing. We always have similar materials in stock and can substitute where needed.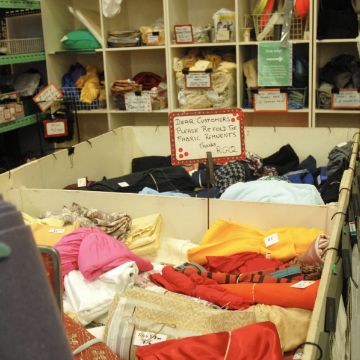 Fabric and Textiles
[examples] bridal fabric off-cuts, wool, felt discs, assorted carpet tiles, square carpet tiles, hessian coffee sacks, wadding, pinboard fabric, assorted fabric samples, assorted fabrics, fabric samples books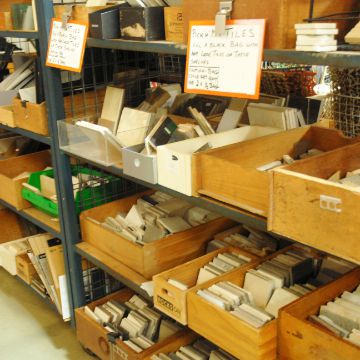 Glass and Ceramics
[examples] mosaic square & rectangle tiles, glass sheeting, decorative tiles, assorted tiles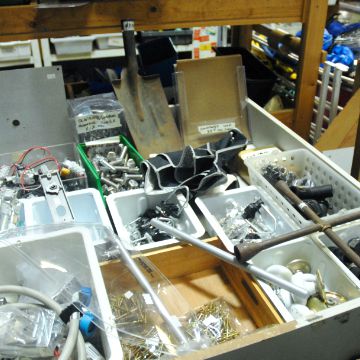 Metal
[examples] metal mesh off-cuts, miscellaneous box of metal ($5/kg), small metal bits, round metal caps, small metal locks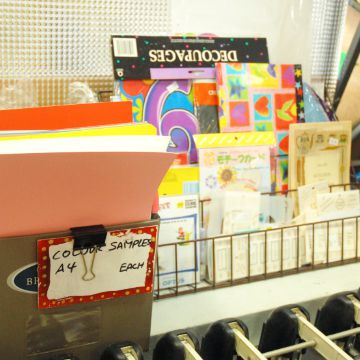 Paper and Card
[examples] stickers, coloured contact, wallpaper samples, assorted cardboard rolls, little red paper discs, cardboard discs, brown paper discs, cardboard barrels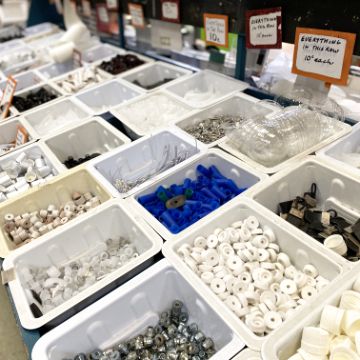 Plastic
[examples] shade cloth, nylon nets, dots, connectors, tubes, vinyl floor samples, assorted perspex, assorted thread cones, holey rectangles, discs, CD cases, test tubes, plastic wheels, large plastic spools, vinyl, styrofoam, spools
Rubber and Foam
[examples] latex foam, pink foam, foam rubbery stumps, round holey rubber, foam dots, rubber holey strips, rubber discs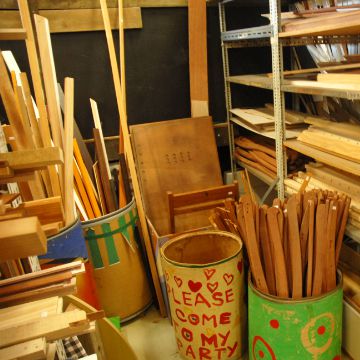 Timber
[examples] framing timber, assorted timber, doors, assorted frames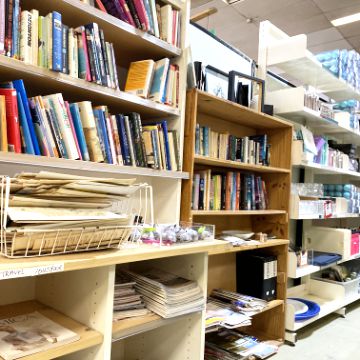 Other
[examples] books & magazines, assorted chords & cables, bead strands, connectors, plaster teeth, assorted cables, dots & spots, air conditioning duct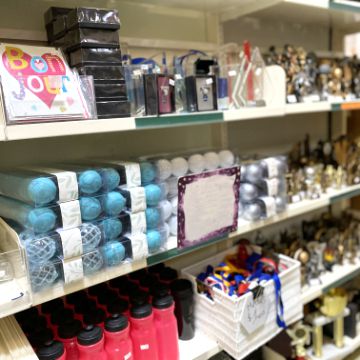 Curiosities
[examples] Plaster teeth, interesting light shades, origami stars, interesting jewellery, vintage tools, trophies, bridal dresses, movie and music posters, redundant tech - floppy discs, cassette tapes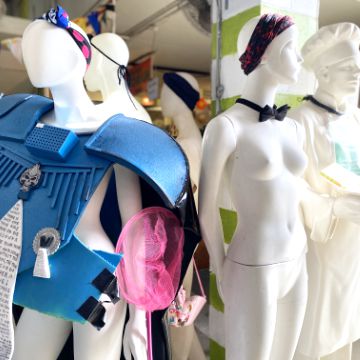 Merchandising

[examples] Mannequins, body shells, props, display items (e.g. shop floor racks and shelving)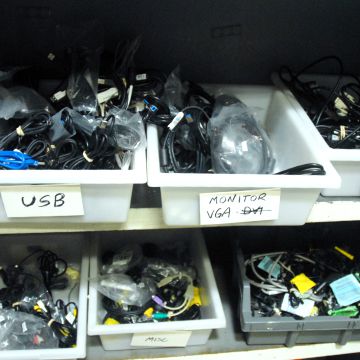 Electrical components

[examples] Power chords, CPU parts


Where to find what we don't stock

Building Materials
22 Radley Street, Virginia, Qld, 4014
Phone - 07 3265 2177
Mobile - 0403 245 828
chris@bunneysdemolition.com.au | rach@bunneysdemolition.com.au
Mon to Fri | 7am - 4:30pm


55 Cavendish Road, Coorparoo, Qld, 4151
Phone (salvage line) - 07 3397 0166
Phone (demolition line) - 07 3397 8255
Mon to Fri 7:30am - 4:30pm | Sat & Sun 7:30am - 2:30pm


526 Tarragindi Road, Salisbury Road, Qld, 4107
Phone - 07 3274 5663
Op Shops
2 Grantham Street, Dutton Park
Mon to Thu 9:30am - 1:30pm | Fri 9:30am - 3pm


Shop 2, 302 Ipswich Road, Annerley, Q., 4103
Phone - 07 3391 7414
Mon to Fri 9am - 5pm | Sat 9am - 4pm | Sun 10am - 4pm


409 Logan Road, Greenslopes, Q., 4120
Phone - 07 3394 4590
Mon to Fri 9am - 5pm | Sat & Sun 9am - 4pm


313 Logan Road, Stones Corner, Qld, 4129
Phone - 07 3847 9030
Mon to Sat 9am - 4pm