Emporium Artist in Focus: Robert Weismantel
Birkdale, Queensland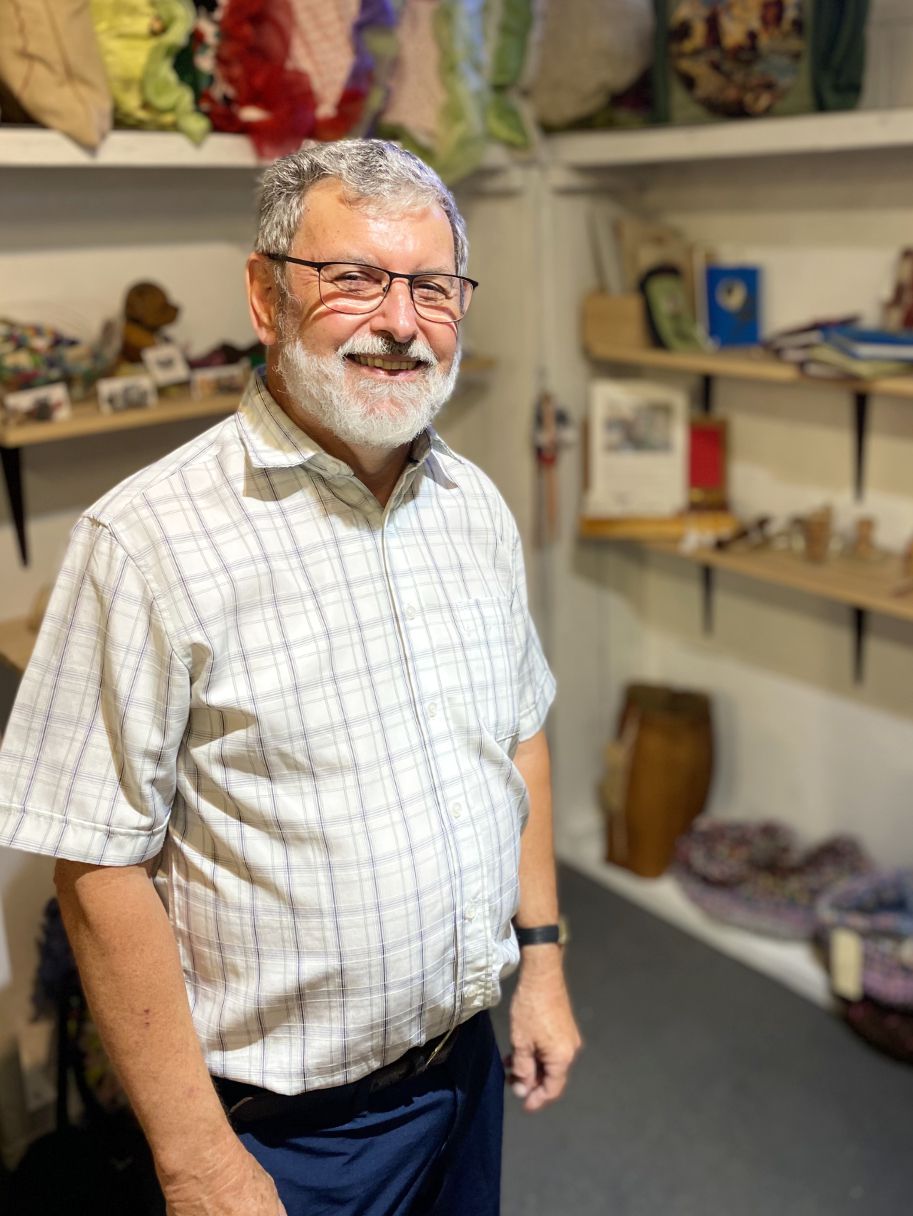 Robert has been a consigned artist to the Reverse Emporium since 2018.


Retiring in 2018, and having no background in woodworking, Robert joined the 
Alexandra Hills Men's Shed
 as an opportunity to stay mentally active.
"You have to fill the space, which was consumed by work, with other activities to keep your mind active and healthy. You have to keep busy", he said.
Having enjoyed his working life steering through a number of hands-on professions beginning with sheet metal work before settling into a 25-year 
career
 at Griffith University teaching
the principles of Science Education; Robert was able to leverage his passion for physics and problem solving into his activities at the Men's Shed.
Before long Robert quickly picked up the principles of wood turning to become a highly accomplished woodworker.


"The first thing I learnt was how to use a wood lathe… and the first thing we did was make pens", said Robert. Ballpoint pens are now a signature piece to his woodworking repertoire.


Since that first day with the 
Men's Shed
, Robert has made over 120 pens for friends, family and the 
Emporium
, sourcing raw materials such as timber and acrylic from salvage-specialists such as RGQ and other secondhand stores.
Robert currently supplies oil lamps, tea light holders, darning sticks and ball point pens to the Emporium.