Spotlight on Timber and Fibres:
Ideas for educators


At Reverse Garbage Queensland, we usually always have a great range of cedar, ply and pine blocks in stock. Like most of our materials, you'll find these are adaptable to different kinds of use and reuse – so let's get started!
Introduce children to simple woodworking with our offcuts of ply wood, pine and cedar chunks.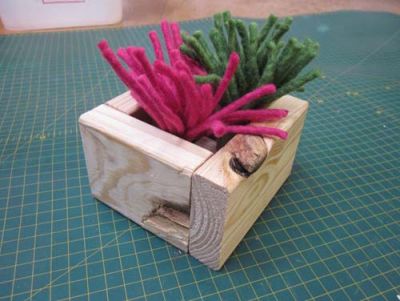 Two ideas:
make a simple box for storing stationery or planting with herbs, either by glueing or nailing five pieces of wood together
create a cityscape frieze by gluing together timber rectangles, which can be decorated with paints or cut-out images (e.g. decoupage).
How to access Timber and Fibre materials:
Drop in to the Reverse Garbage Queensland warehouse at 20 Burke Street, Woolloongabba between 9am and 5pm, Monday to Saturday
OR
Order a box of timber and fibre materials through our Mail Order Service
You can also contact Reverse Garbage Qld directly on 3891 9744.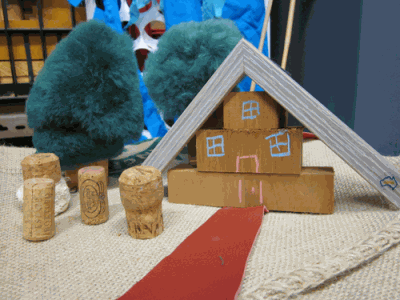 A classic use for wood blocks is building mini houses, villages and cities. No need to go out and buy new: our salvaged wood chunks, framing offcuts, and timber shapes are great for this. An excellent resource for children to extend their learning about home, community, and the built environment. Best of all, blocks can be packed up at the end of the play session and reused another day!
Take it further:
paint blocks with blackboard paint so children can use chalk to add details to their houses and villages, or simply use chalk in a contrasting colour, which can be wiped off later
decorate houses with collage materials, paints, or images cut from drawings and old books to assemble a semi-permanent diorama or classroom display.
Create upcycled stamps with our versatile wood blocks.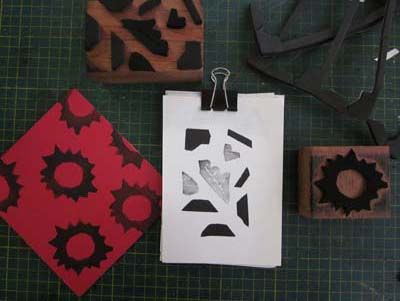 For younger children:
begin by choosing a wood block (this will govern the size of the image)
create an image using offcuts of our sticky-back foam* which can easily be broken apart and stuck straight on the block to create abstract, free-form designs
get printing – apply ink or paint to the stamp using a roller and sheet of perspex (for inking up), or make it easy by using a stamp pad.
For older children:
begin by choosing a wood block (this will govern the size of the image)
draw a simple picture (the simpler the better)
transfer the drawing to a 3D-material that will become the stamping surface. This could be the wood block itself, lino, or sticky-back foam*
carve or cut out the design (children may need assistance here)
if necessary, glue the lino to the wood block, or peel off the backing and stick the foam straight to the block
get printing – apply ink or paint to the stamp using a roller and sheet of perspex (for inking up), or make it easy by using a stamp pad.*(lino and sticky-back foam aren't normally part of the timber and fibres barrel, but just ask and We can include them.)